The Best Red Lipstick
Are you red lipstick girl? If you are, you know nothing looks better or worse. I mean it. If your lipstick stays on and in place you look great. If your lipstick smears and is all over the place you know that you look like a clown. I have to say red is wonderful it makes your smile look brighter and it is a great color for almost everyone. You will need to figure out your perfect red. I suggest going to Sephora or a place that offers a lot of choices where you can try out the products, I have spent a lot time buying different reds and testing out their ability to stay in place, their longevity, and their duration in search for the best red lipstick.
The Best Red Lipstick
The winner so far has been the MAC Pro Longwear Lasting Lust.
I can honestly say I have never had a lipstick stay on and retain its color for longer. The only downside is the price is $25. I do not care because it works and it lasts me a good three months. If you know me you know I am never without my red lipstick so it is something I use and love every day. I am on the quest to see if I can find something that works just as well for less money.
I heard about the Rimmel Provocalips 16hr Kissproof Lipstick and since it was less than half of what the MAC cost I decided to give it a try. I judge my lipsticks on color, duration it is in place, cost, and does it smear. I was pleasantly surprised with the Rimmel results and the cost.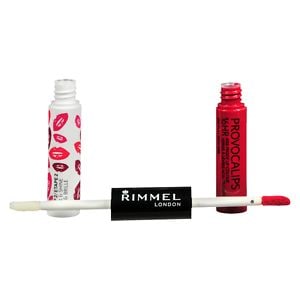 Buy Rimmel now >>> Drugstore.com
, Amazon and Walgreens
#redlips #realadvicegal #fashionblogger #beautyblogger

I also like Lip Ink because you can change the shade. You can read my full post on lip ink here.

This is the newest sephora stay put stain it is $14. It stayed on pretty well until I ate pizza and then it was off like a prom dress.

Wet and Wild Red Lipstick

It was $2.19 and it goes on as a mat lipstick. It comes off on your sweat tea glass but there is still enough left on your lip that you do not have to reapply after one meal. It is smooth and makes your lips feel silky.I found that the lipstick came off and bled.  I would not suggest this lipstick if you want a stay-putlipstick.

What is the Best Red Lipstick you have found?

How To Organize Your Make Up Collection

Need makeup tips? Read our Ask a Makeup Artist articles.

For an all natural beauty, check out our Homemade Beauty Recipes and our other Beauty Tips!